Durable, long-lasting printing
This technology is used to make labels specially designed to withstand heat, light, abrasion and chemical products. Thermal transfer is particularly effective for cable and wiring labels used in the aeronautical and telecom sectors.
Thermal transfer printing uses a thermal printhead to transfer ink from an ink ribbon onto the substrate.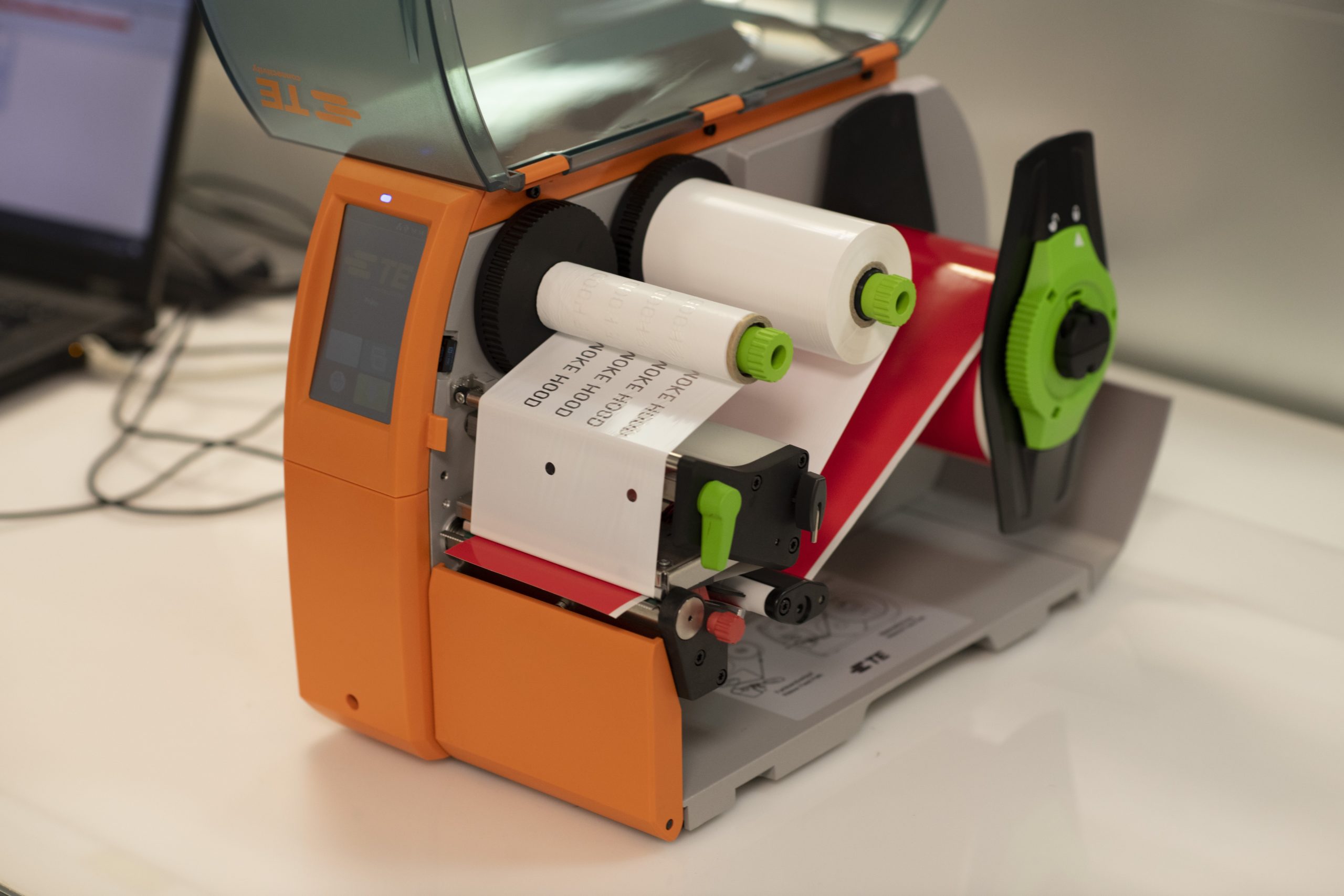 Machine thermal transfer (TE)
The printhead contains heated elements that melt the ink in the carbon ribbon. The melted ink is transferred from the ribbon to the substrate when it comes into contact with it. The ink then dries and solidifies extremely quickly.