Erasing the impossible to mark you every possibility
Our strength? A unique blend of availability, versatility, flexibility and creativity. This helps us to find the solution that rises above constraints and satisfies our most demanding customers.
We listen, we analyse every parameter, and we find a way. It's not always simple, but we love a challenge – and we like to surprise you!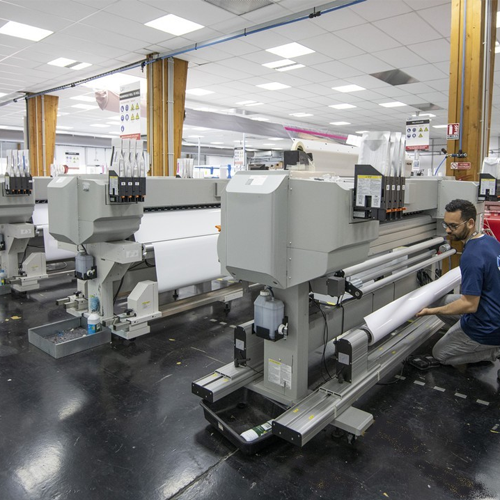 Got a technical challenge?
Our design office gets involved in all phases of your project, whether it involves developing an innovative solution, managing health and safety for installing a banner on a building or integrating new know-how.
A team of multidisciplinary engineering and technical experts is engaged from the pre-project phase up to production, and works in close collaboration with our customers and suppliers.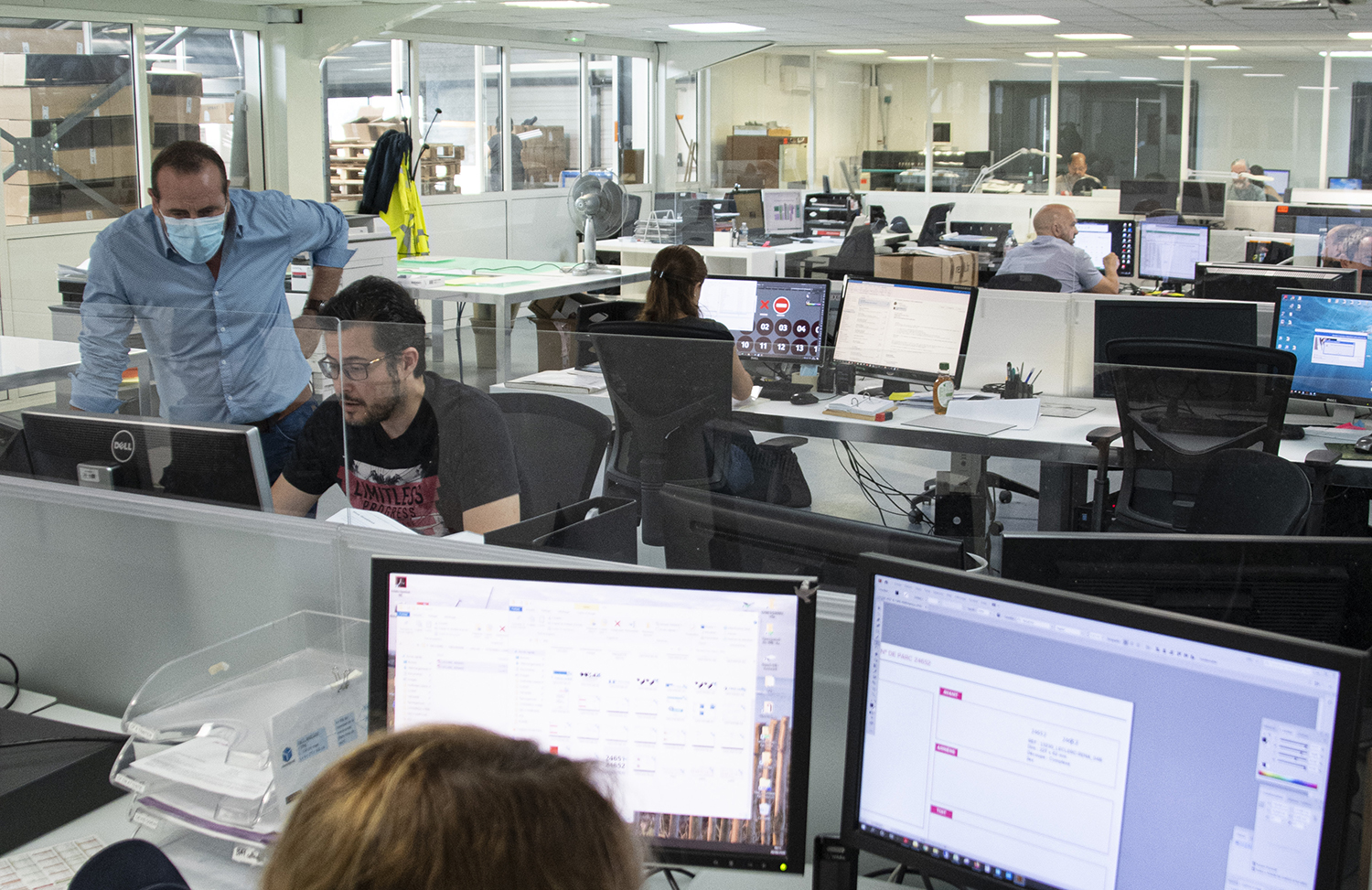 Tight deadlines?
Oxysign offers an express service involving round-the-clock production to deliver anywhere in the world in record time, e.g. AOG* procedures for the aeronautical industry, and logistics and planning for simultaneous installation across France.* Aircraft On Ground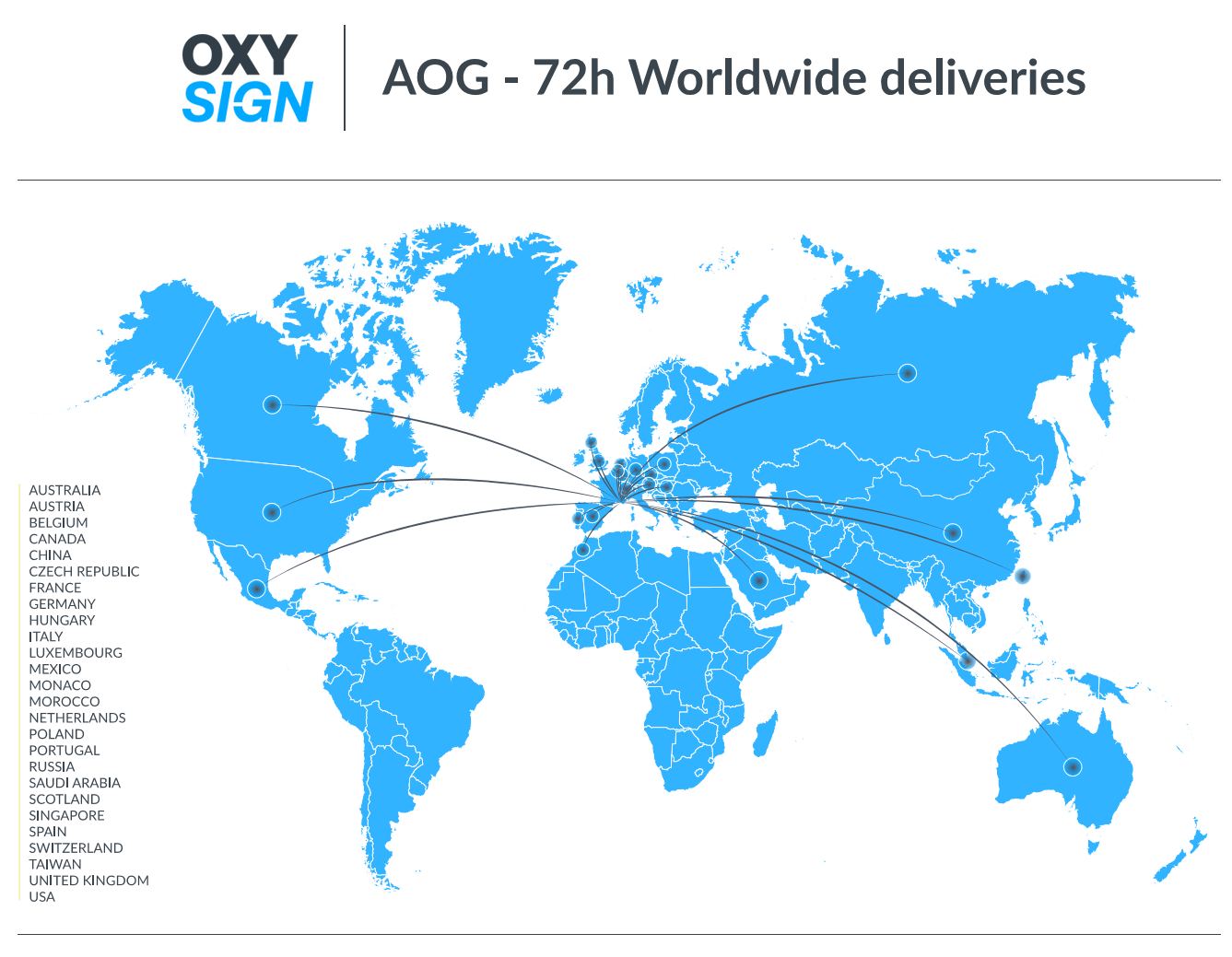 A visible sign begins with flawless installation.
What is the point of making the perfect product if its installation is less than perfect? This is the final step in the project, and often determines its success. At Oxysign, installation is a speciality in its own right.
The sign of experienced, ingenious minds!
Our installers have French CACES forklift driver and HOBO-BS electrical installation certifications, and comply with health, safety and environmental standards. Teams are also available for night-time or weekend installation if required.

Multi-site installation across France and Europe
An undisputed master of deployment
For distribution, franchise and transport networks, Oxysign has national branches for deploying communication materials to any point of sale, agency, public space or other location.
Our method is approved by prestigious customers: Ange, SG, SNCF, Vuitton…