A full range of solutions to express your ideas
Depending on the context of your project, whether it's for artistic, decorative or signage purposes, indoor or outdoor use, and its constraints, such as public display or a specific application, Oxy helps you choose the right format for the best results.
OXY has the know-how and capacity to work on any kind of media:
Vinyl, Polycarbonate, Polyester, Polypropylene, PVC, PMMA, Dibond, Metal, Aluminium, Stainless Steel, Gravoply, Wood, Stone, MDF, Glass, Lenticular Lenses, Textile, Cork, Ceramics, and more.
Depending on the material, the type of printing can create various effects, including textured, sublimation, and 3D effects.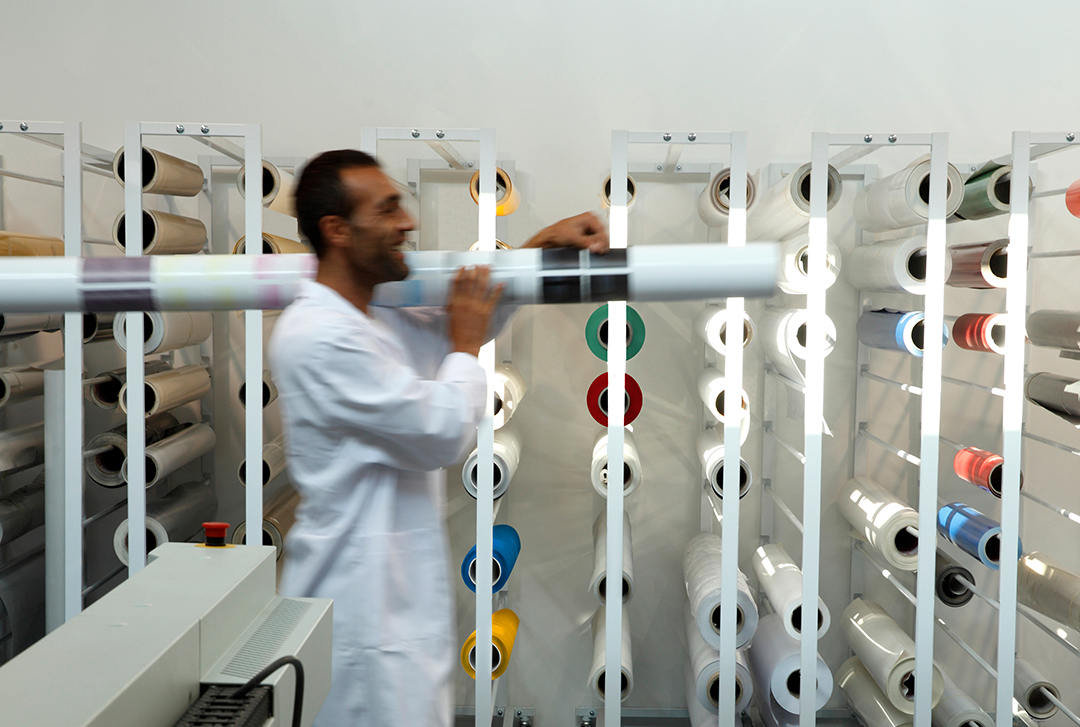 Dimensions
Our machines can handle materials with thicknesses of up to 50 mm, in 2 x 3 m format