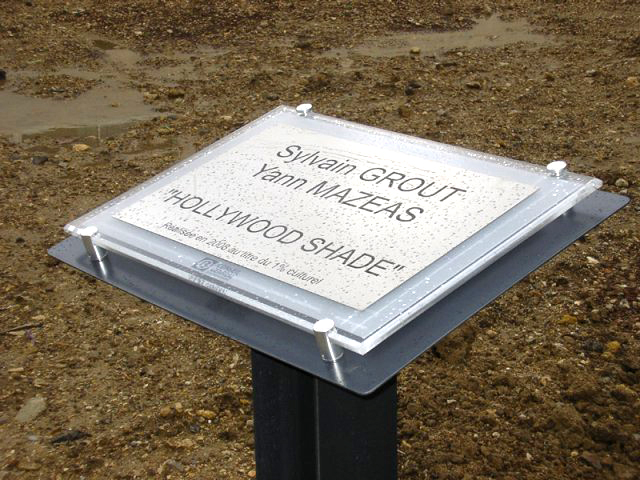 Plaques are designed to commemorate an event, person or ceremony. They have an elegant and formal aesthetic, and can be installed indoors or outdoors.
Depending on your event or commemoration, we recommend the most suitable materials and printing process to fit most naturally into the site (administrative offices, university, esplanade) and withstand the environmental constraints.
Technical characteristics
Strong resistance to abrasion
Direct printing on a flat material or vinyl, which is then affixed to the mounting surface
Lettering can be cut out from vinyl and then affixed, or engraved directly on the plaque
Fixation: adhesive or screw mounts
Support
Plexiglass, anodised or brushed aluminium or gold, stainless steel, glass or wood.
Usage
We work to tight deadlines and can manufacture and install a plaque within a day, since the elected officials and celebrities in attendance are often confirmed at the last minute.