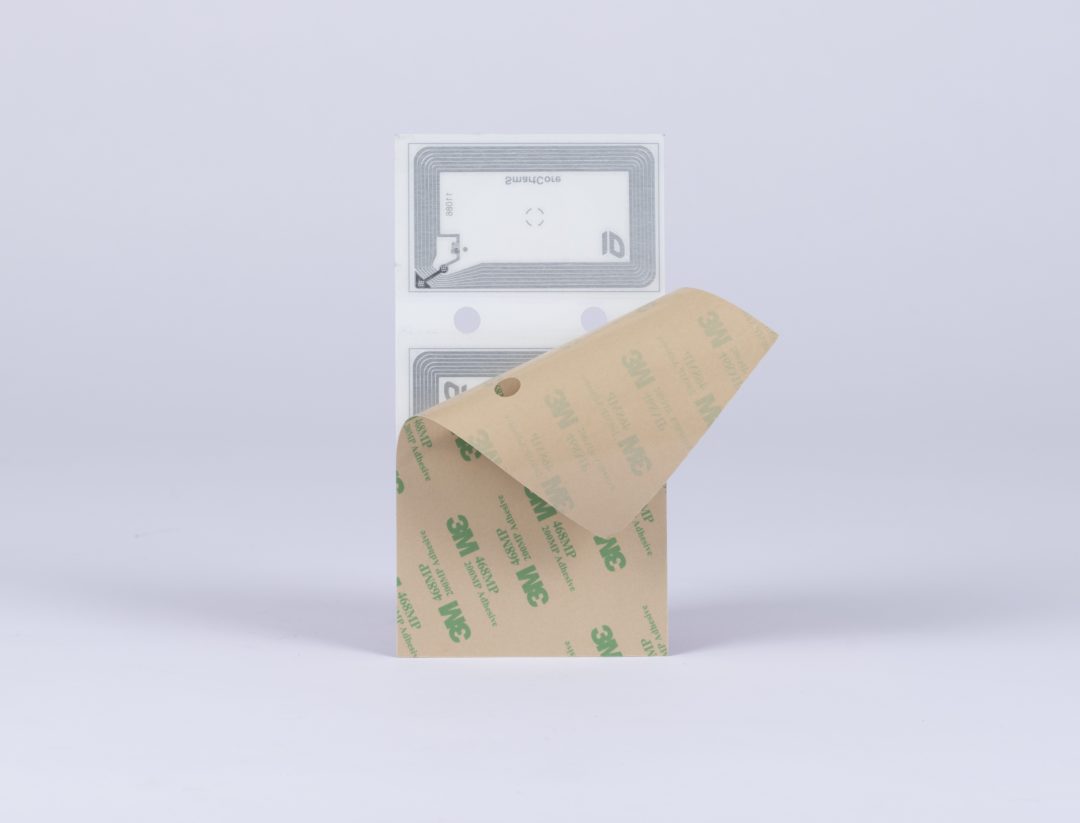 NFC (Near Field Communication) is used to exchange data at a distance of less than 10 cms between two compatible devices.
An "NFC tag" is an electronic tag fitted with NFC technology. This means it can be programmed to send information to devices within its field.
Technical characteristics
Can be used indoors or outdoors
UV and weather resistant
Good resistance to standard chemical corrosion
The reinforced structure of the materials and adhesives selected make them a lot harder to vandalise. This type of label is often used in specific locations, so we use customised formats for your project.
Standard NFC labels
Standard labels can be applied to metal and other substrates. All our outdoor NFC products are based on this structure.
NFC window labels
Single-sided: used for permanent displays and applied directly to windows or protective plexiglass panels ;
Double-sided: reinforced versions of our "indoor" window stickers.
Reinforced NFC labels
These are generally used for checking transport passes and are designed for intensive use. They offer increased friction resistance and a stronger hold on the chip. These products are often designed for metal substrates.
Support
Vinyl, YUPO repositionable labels, magnets, etc.