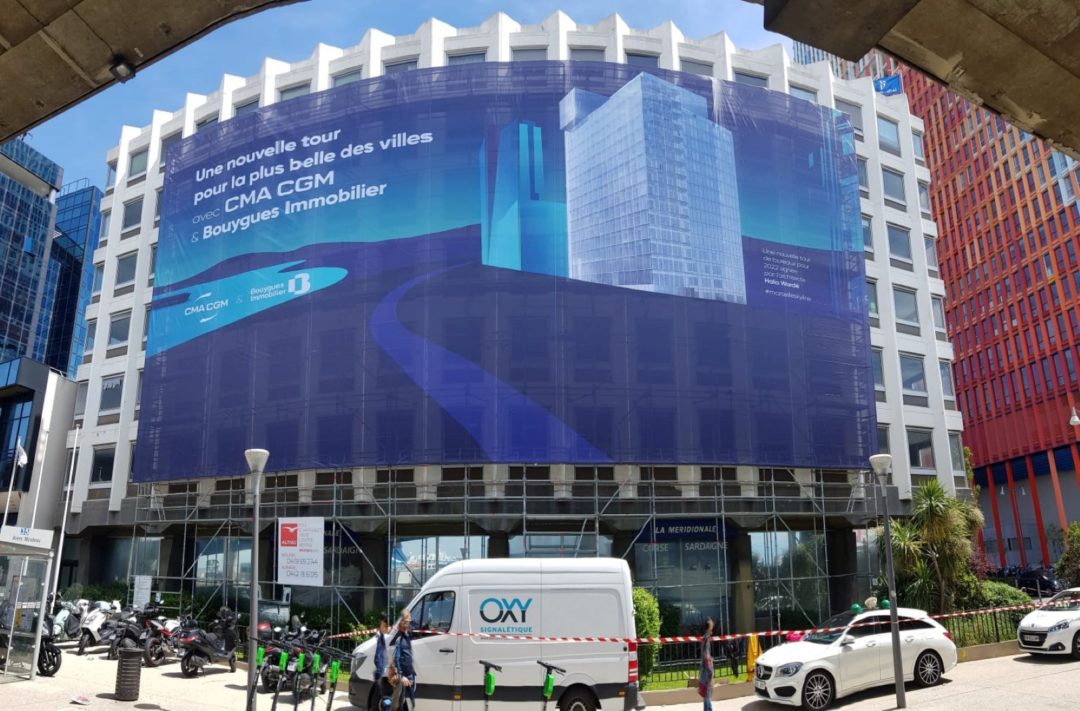 Banners are large-format prints that offer excellent visibility indoors and outdoors.
As a communication tool, the colours and material quality have to be able to withstand wind and weather.
Technical characteristics
Reusable
Laminated PVC
Double-sided printing
Optional UV protection
If your banner needs specific flame resistance, it can be manufactured from material with a French M2 fire rating (combustible but with low flammability).
Support
Laminated PVC from 200 µm to 3 mm. Optional micro-perforation.