Cutting, Engraving and Finishing

Machining & forming
For a quality finish, Oxy has high-precision equipment, expertise with different materials (aluminium, PVC, stainless steel, Gravoply, steel, composite materials, wood, etc.) and offers a wide range of possibilities, including coating, surfacing, mechanical cutting, digital cutting, sticker cutting and thermoforming. Our team's expertise and professionalism make all the difference.
Mechanical engraving and cutting
Mechanical cutting is used for precise, varied and complex machining processes. The substrate material is mechanically removed with 3-axis milling.
Our machines are used for working on semi-rigid and rigid substrates such as PMMA, Polycarbonate, Polystyrene, PVC, Foam, Dibond, Resins, Aluminium, Stainless Steel, and MDF.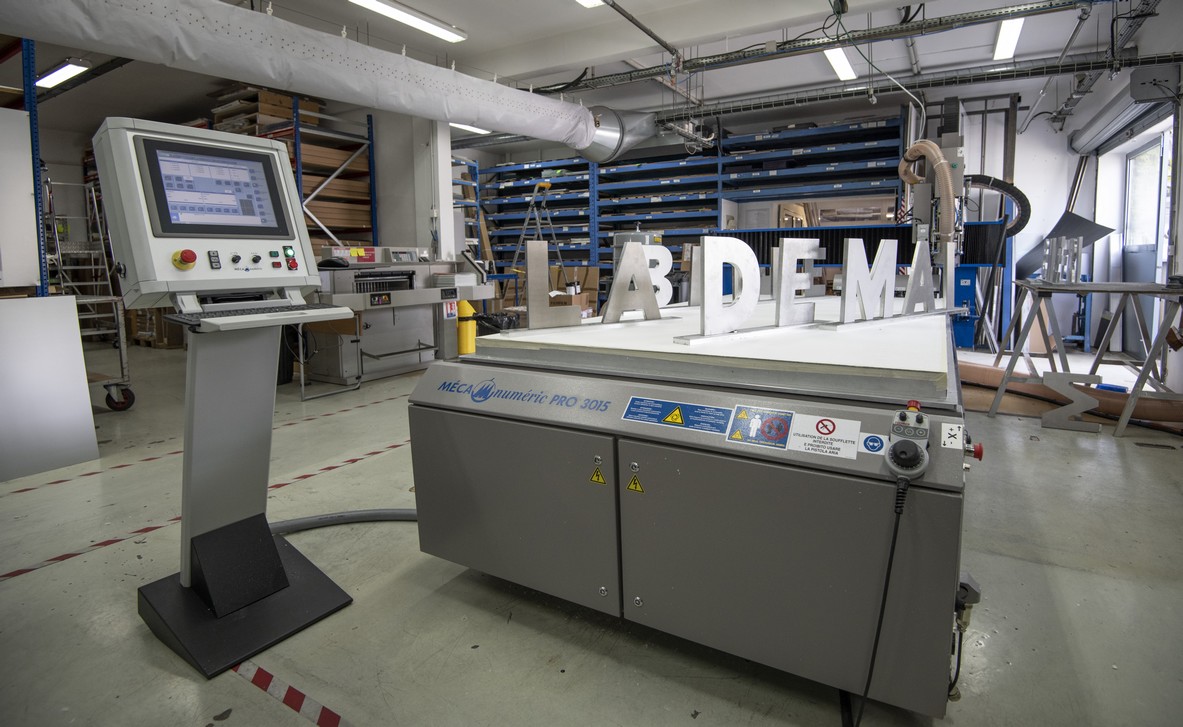 Machines
OXY has 4 automatic mechanical machining centres (2 MecaNumeric and 2 Gravograph machines)
Laser engraving and cutting
The laser technique is a contactless process that removes material from a substrate using a laser beam. It creates fine details and clean edges.
This method is used to engrave cardboard, wood, glass, special polyester or plastic (Gravoply), and for surface marking (less than 5 µm) on metal plates.
OXY has 3 computer-assisted laser cutting stations.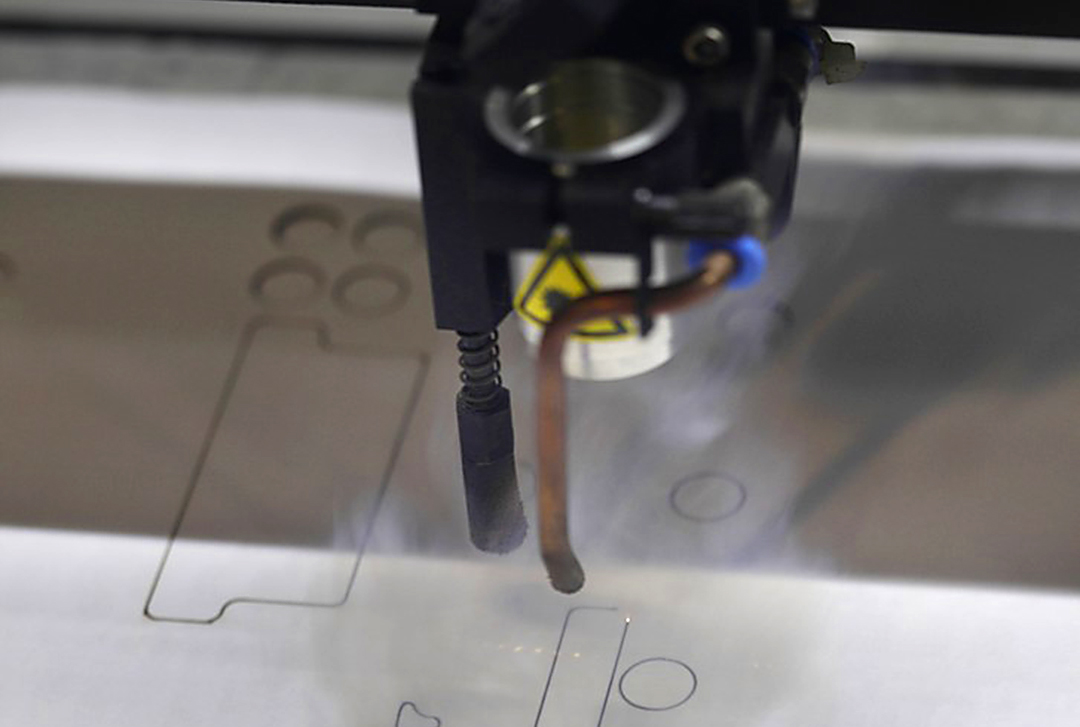 Machines
4 lasers of different dimensions
Substrates used: PMMA, Adhesives, metal, etc.
Digital cutting
We have 11 ZÜND flatbed digital cutters equipped with blades for kiss-cutting and full cutting and milling cutters for thicker substrates of up to 40mm.
For labels, we have 2 Graphtec machines for kiss-cutting.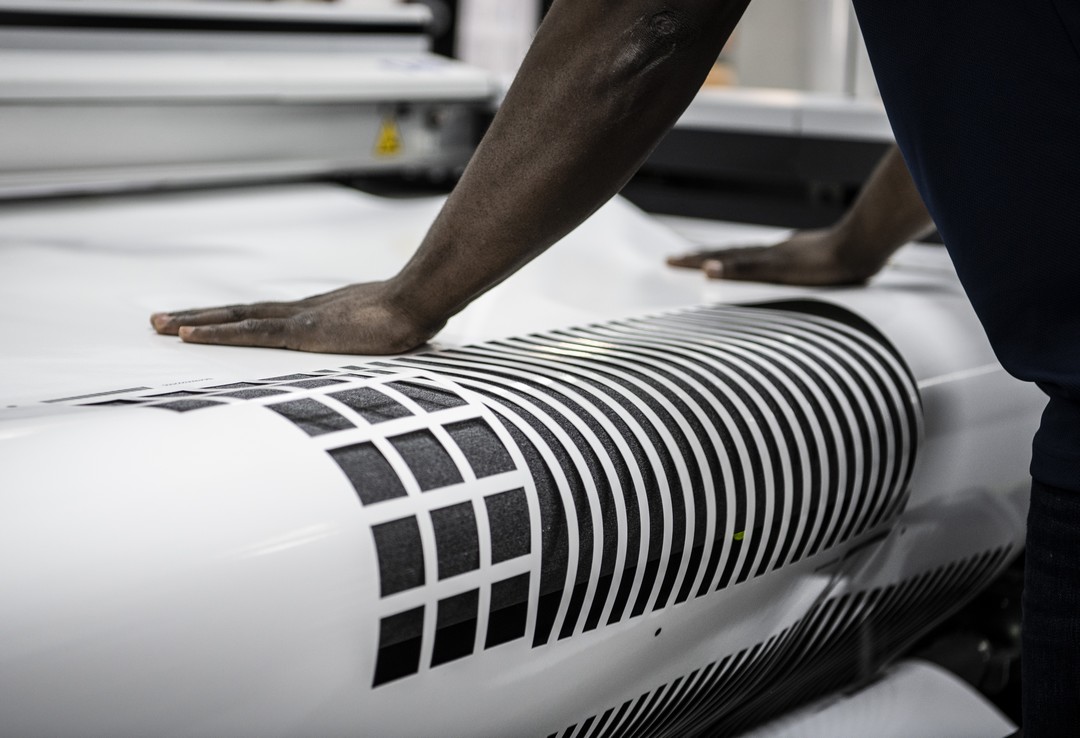 Machines
11 ZÜND cutters of various dimensions, up to 3000 x 2000 mm
UV coater
UV curable liquid coating technology provides excellent protection to enhance the visuals of your printed materials. It caters to all kinds of media, from small to large formats, rigid boards or flexible sheets and roll materials, and all types of printing inks.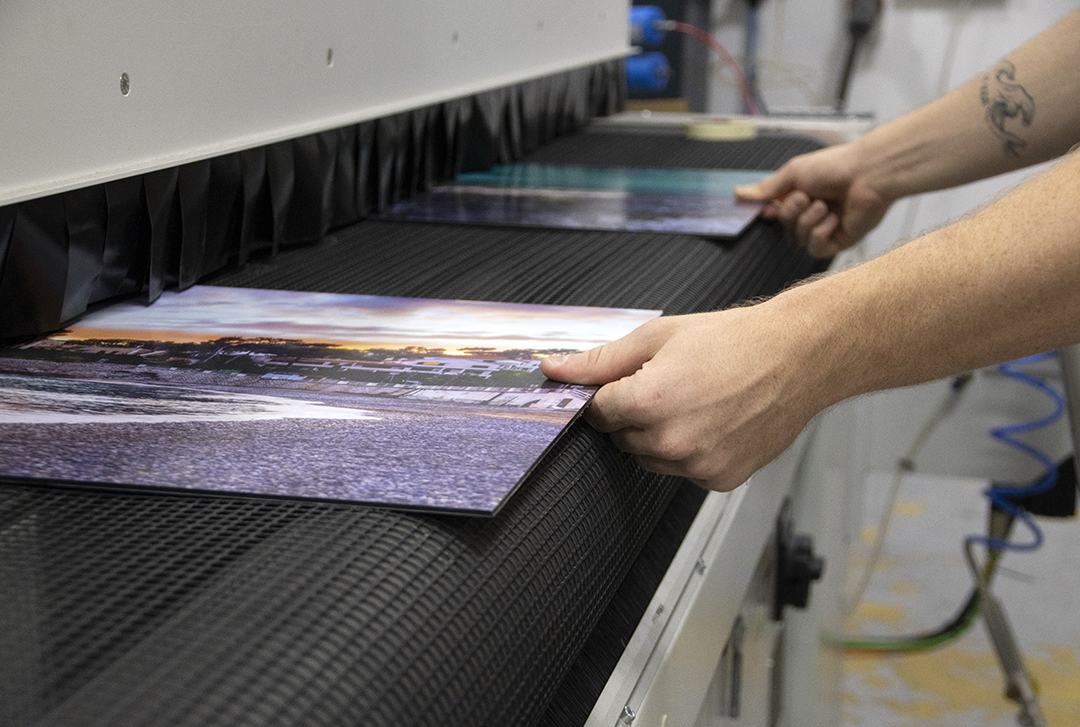 Machine
BÜRKLE coater
Substrate size: up to 2000 x 100,000 mm
Technology: matt or gloss, anti-graffiti and anti-scratch coatings specific to each application
Substrates used: vinyl, plastic sheeting, PVC, Dibond, aluminium, etc.
Surfacing
OXY has a fleet of laminating machines for lamination, pre-masking, and adhesive lamination on continuous machines (rolls – 6) or flatbeds (flat rigid products – 3).
Some are equipped with heated rollers for optimum results.
Lamination is an easy way to protect your prints from damage.
With adhesive lamination, an adhesive is applied to the back of your prints.
Pre-masking involves transferring special tape to prepare your labels for easier application.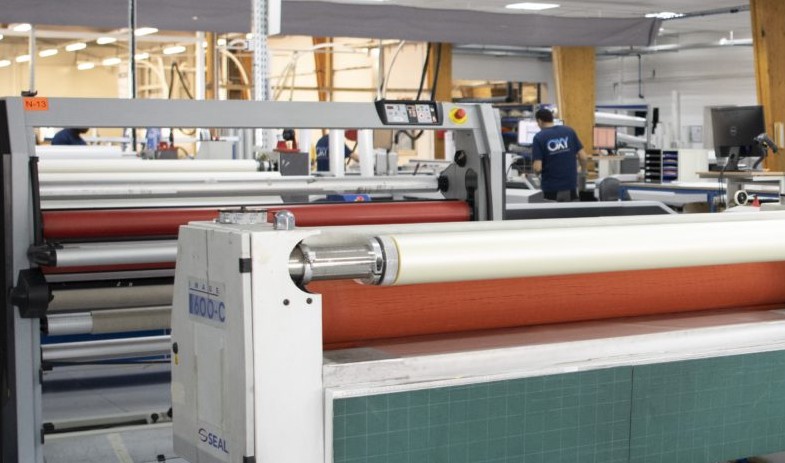 Machines
SEAL 62 laminator
KALA MISTRAL 1650 laminator
SONI laminator
ROLLSROLLER FLATBED Applicator, 1500×3
BÜRKLE coater
Automatic cutting
Our cutting stations (Titan presses, clippers, guillotine, roll cutter, panel saw).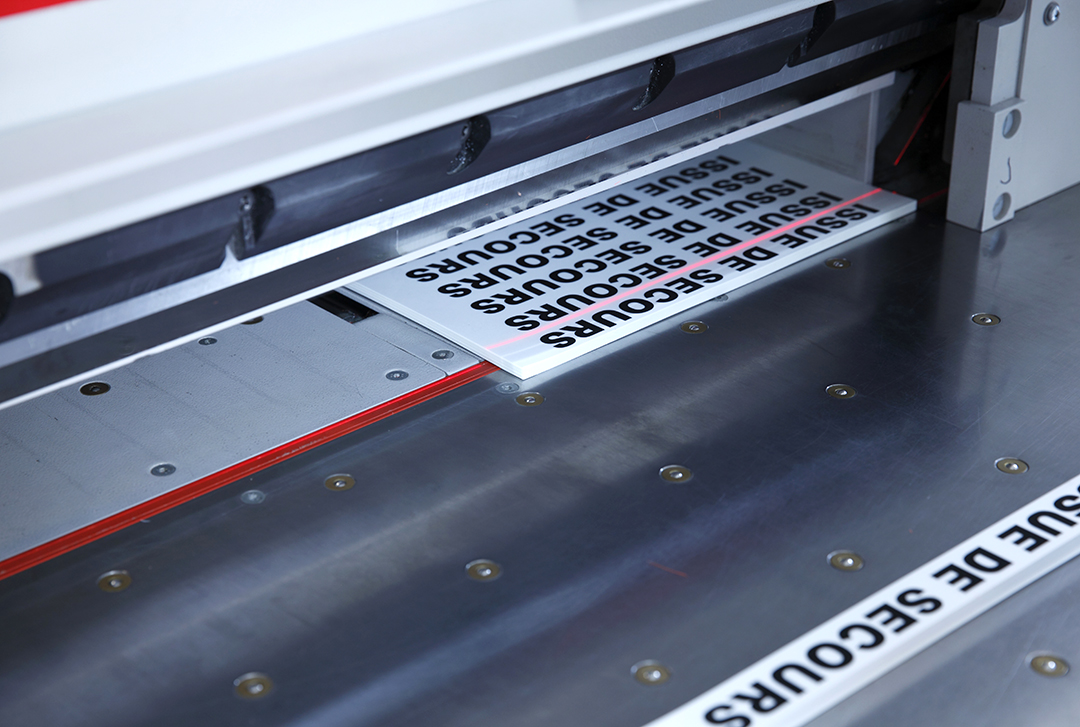 Machines
IDEAL 7228 guillotines
Substrate format: Max. 1500 mm
Technology: Electric
Substrates used: PVC, Polyester
Speed: 30 s / m
2 TITAN presses
Panel Saw
Substrate format: Max. 1500 mm
Substrate used: Dibond, PVC, Aluminium, Plexiglass
Speed: 1 m per min
Roll cutters
Sticker cutting
For customised vinyl stickers, we cut out your chosen form in the top layer of the vinyl and remove the extra vinyl. That way your vinyl sticker is already cut out and ready to be peeled off the liner.
A film is placed on your sticker for easy, uniform and even application.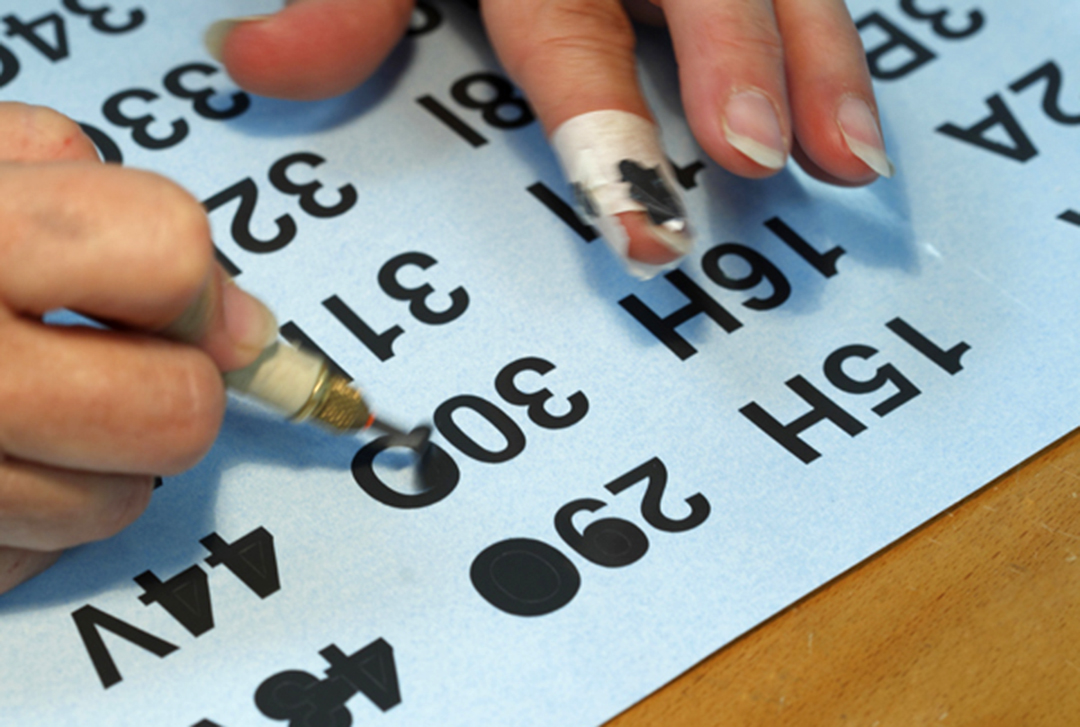 Machine
Cutting plotter, 1200 x 3000 mm
Thermoforming
Oxy is expanding the possibilities with its thermoforming machine. A mould of the final product and the substrate are placed on the machine's heating platen to create the form.
This technique adds raised markings to various thermoforming substrates used for braille, overlay finger guides, membrane keypads, raised logos and more.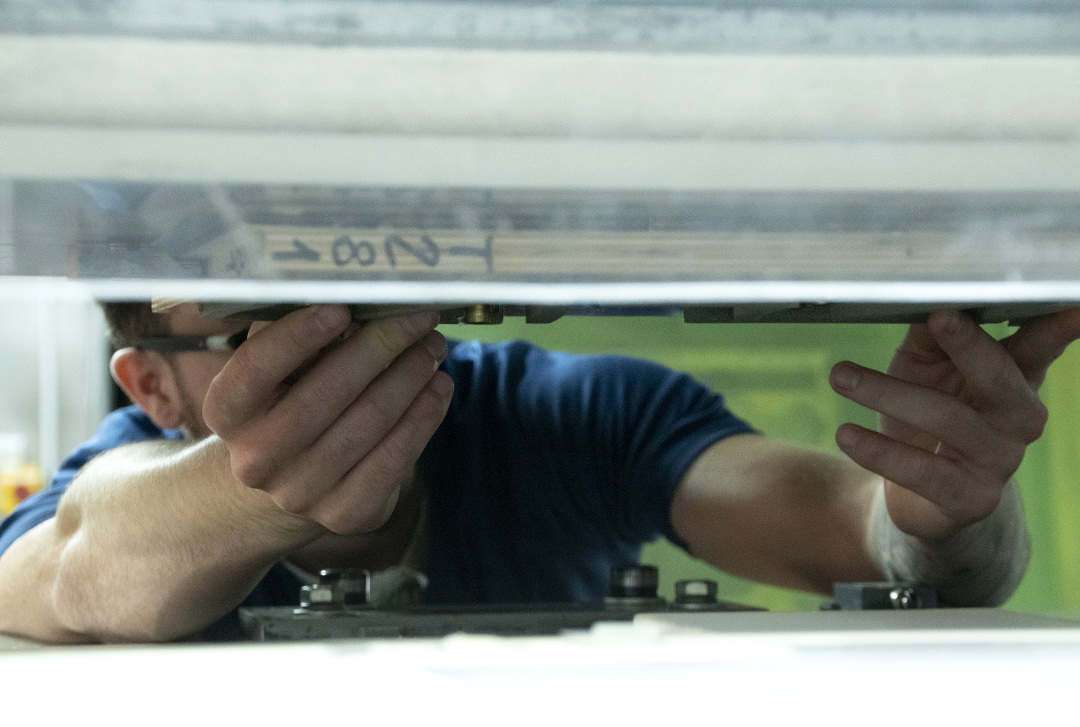 Finishing steps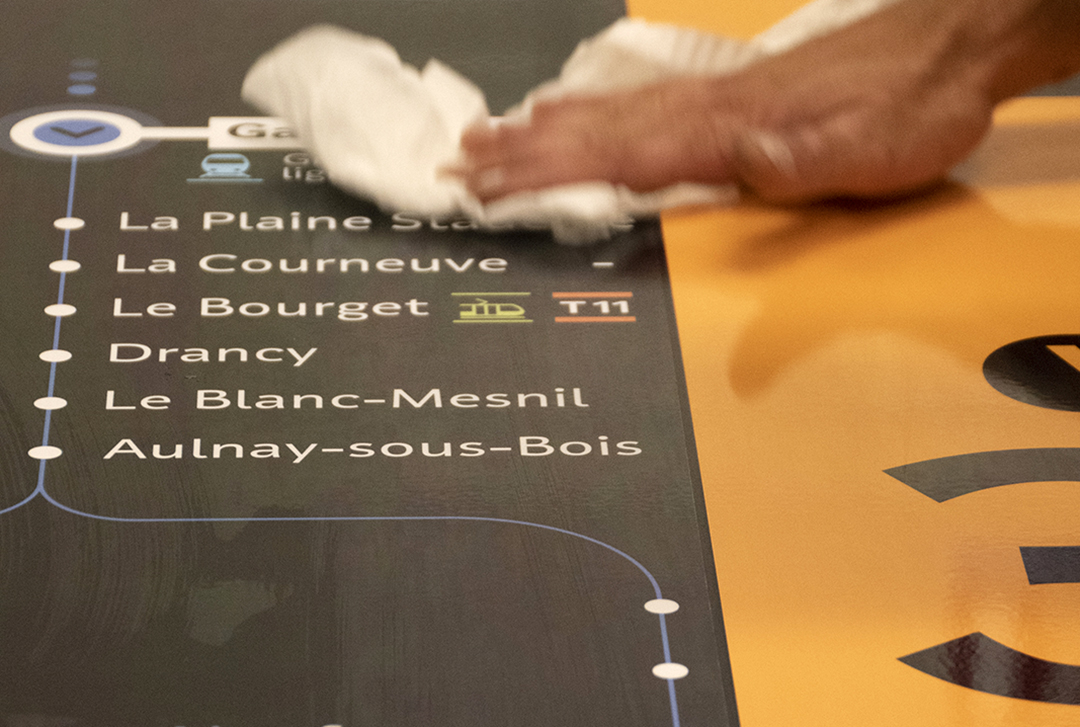 Oxy offers turnkey solutions:
Finalisation of prints that are ready for you or our installation teams to install
Pose d'œillet, de velcros, ajout d'accessoires de fixation (cordelette, crochet, etc.)
Fabrication de support (caisson, totem,…)
Mise en place d'un éclairage…